Travel
Summer Seasons- Travel to these Budget-Friendly Locations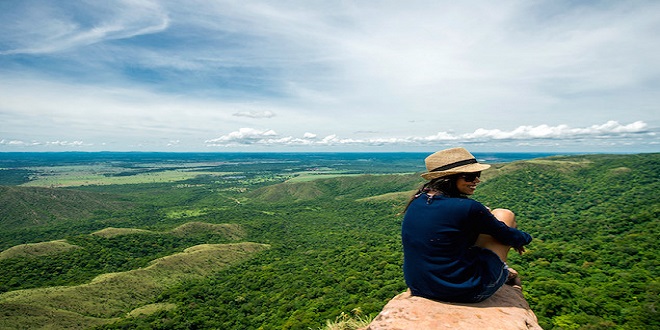 Traveling is like a therapy. It heals your soul and body. You can rediscover yourself when you get away from the hustle and bustle of city life. After a break, your mind and body will feel rejuvenated and have more energy. It is important to take a break from stress and mental tension in order to relax your body. Before you leave your home, it is important to plan and prepare for travel.
Deciding on a destination is one of the most important decisions. If we are limited on time or have limited budgets, exhausting travel times can be a problem for foreign destinations. We can help you if you're worried about spending too much time on flights when planning your international vacation. This list includes budget-friendly destinations that can be reached by plane in less than seven hours.
Cambodia
For those who love history and culture, South-Asian countries are a great choice. This sacred place is rich in tradition. There are many tourist attractions, including Banteay Seri and Krong Siem Reap. It takes approximately 6 hours to fly from Chennai to Cambodia. The round trip from India and Cambodia may cost as little as Rs. 25,000, with all other expenses less than Rs. 3,000 per day
Vietnam
Buddhism is a major cultural influence in Vietnam. It is only 4 hours away from India and can be reached by plane. It's also very affordable to travel and eat in South Asia. 1,000 per day.
Malaysia
Malaysia is a popular tourist destination that delights travelers with its beauty. You will be tempted to return time and again because of the beautiful beaches, blue water and clear skies. It takes just 4 hours to fly from Chennai to Kuala Lumpur. You can choose from a variety of accommodation options, including inexpensive or expensive ones. To save money, you can also take public transportation to see the sights.
Philippines
India is approximately 7 hours from the Philippines by flight. It is famous for its stunning islands, dense forests, mountain ranges, historic monuments, and rice fields. You will need to spend approximately Rs 50,000 to mark your trip to India, including accommodation, food, and flights.
Dubai
Dubai, a popular and modern city, has many tourist attractions that will give you an adrenaline rush. You can go on a desert safari or dive in the deepest pool in the world if you are a lover of adventure. Global Village, a popular shopping destination, is a must-see for shopaholics. It's a place that will make you crave more every step. Dubai can be reached in just 3 hours and 35 minutes.
Read More: BestBusinessTimes